Our world is insufficiently prepared for an increasingly complex risk environment. This stirring call to arms was recently issued by the World Economic Forum in its Global Risks Report.
The Forum's study of the planet's most pressing problems reveals that the underlying nature of the risk is changing. The pace of political, economic, social, environmental and technological change is unprecedented. As never before, we are faced with risks that are increasingly complex, unpredictable and volatile.
The report draws particular attention to a number of concerns that affect us all:
Fragile societies under increasing pressure from rising unemployment and inequality;
Growing concerns over conflict, in a new era of strategic competition among global powers;
A potentially false sense of optimism over the global economic recovery; and
The rising dangers of climate change, environmental degradation and resource scarcity.
Yet it is when the interconnections between these risks are mapped, that we begin to understand just how complex an environment we face.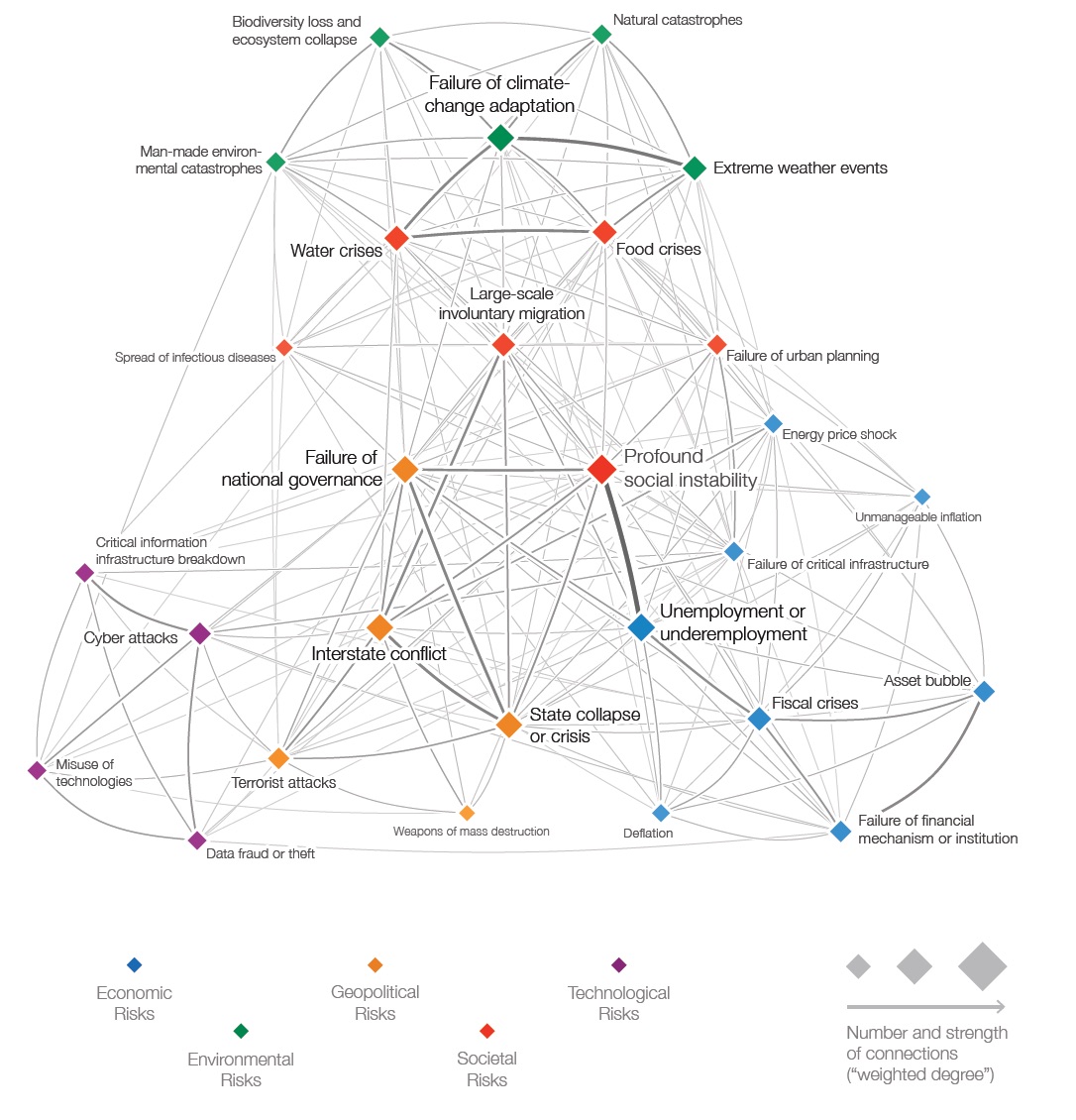 (Source: World Economic Forum, Global Risks Report)
In Africa, this landscape is posing extraordinary challenges for decision makers at all levels. The risks of climate and economic shocks, the fear of instability and extremism are rising. How do we prepare for and build resilience against such risks? How do we mitigate the consequences? How do we avoid collateral damage and the unintended fallout?
Complex risks transcend borders, politics and spheres of influence. And they require complex solutions. Conventional thinking won't work. New approaches are required, new collaborations across countries and industries, which forge new partnerships to think and act differently.
Click here to view the full report Global Risks Report
Hamish Wilson
https://www.wasafirihub.com/wp-content/uploads/2018/08/Wasafiri-LOGO-1.png
Hamish Wilson
2015-11-16 14:29:44
2020-06-12 13:49:06
The Global Risks Report – complex problems need complex solutions